"Waiting on Wednesday" is a weekly event hosted by Jill at the Breaking The Spine. It showcases upcoming releases we're anticipating!
My pick of the week is: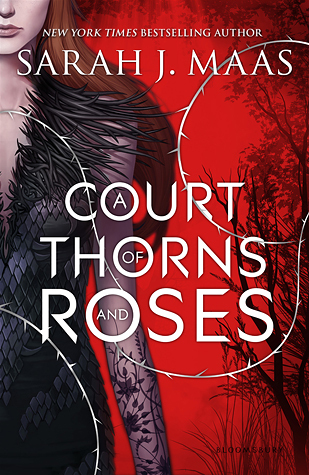 By: Sarah J Maas

Coming: 5 May 2015

Publisher: Bloomsbury Children's

Summary:
A thrilling, seductive new series from New York Times bestselling author Sarah J. Maas, blending Beauty and the Beast with faerie lore.
When nineteen-year-old huntress Feyre kills a wolf in the woods, a beast-like creature arrives to demand retribution for it. Dragged to a treacherous magical land she only knows about from legends, Feyre discovers that her captor is not an animal, but Tamlin—one of the lethal, immortal faeries who once ruled their world.
As she dwells on his estate, her feelings for Tamlin transform from icy hostility into a fiery passion that burns through every lie and warning she's been told about the beautiful, dangerous world of the Fae. But an ancient, wicked shadow grows over the faerie lands, and Feyre must find a way to stop it . . . or doom Tamlin—and his world—forever.
Perfect for fans of Kristin Cashore and George R. R. Martin, this first book in a sexy and action-packed new series is impossible to put down!

Why I'm excited:
I know there are so many people that have featured this already and more that will feature it leading up to release day, but I am SO excited about this. A Beauty and the Beast retelling? Um. Duh. You know I'm all about me some Beauty and the Beast! Plus it's from Sarah J Maas, so I'm even more excited. My bestie Mary has generously lent me her copy and I am so excited to read it! I'm also *fingers crossed* heading down to Nashville to see Sarah on her release tour!
Why I need you to be excited:
C'mon. It's Sarah J Maas. Don't even act like you're not even a smidge interested in this one. Fae, magic, Beauty and the Beast retelling? You want this. Pre-order it! You know you wanna! (: