Last year was my first full year (partially) of blogging. I hit my one year of blogging in July. I didn't post as much in the summer because I was enjoying as much time with my kiddos as possible. When I was ready to jump back in, the KH incident happened and honestly, it scared me a bit. So, I continued my step back from blogging. The safety of my family comes first and it always will. I'm ready to start blogging again though. I've missed it more than I thought I would. It was great to look back on my 2013 End of the Year Survey and then reflect on 2014. Once again, all the graphics are from Jamie.
***Affiliate links used below***

Number Of Books You Read: 210 total, 122 personal reads
Number of Re-Reads: 20 (I really thought it was more!)
Genre You Read The Most From: Fantasy (duh)
 
1. Best Book You Read In 2014?
Contemporary:
Find Me
Dystopian:
Defiance (Defiance Trilogy)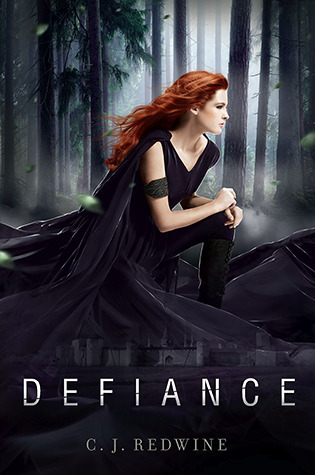 I didn't spend the time on this that it deserved, but it is a beautiful dystopian/fantasy that I can't wait to re-read and finish the trilogy!
Historical Fiction:
The Ring and the Crown
I'm a glutton for historical fiction AND Melissa de la Cruz books. This book was superb. I absolutely adored the alternate historical timeline that Melissa created. I am DYING for book two. *crosses fingers and toes for an ARC*
Paranormal:
Daughter of Smoke & Bone (Daughter of Smoke and Bone)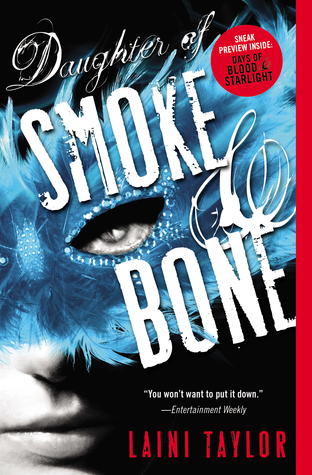 Once again, I owe another great new book discovery to Mary. She's been on my case to read these forever. I still have to finish book three, but these are such a great read!
Science Fiction:
Cress (The Lunar Chronicles)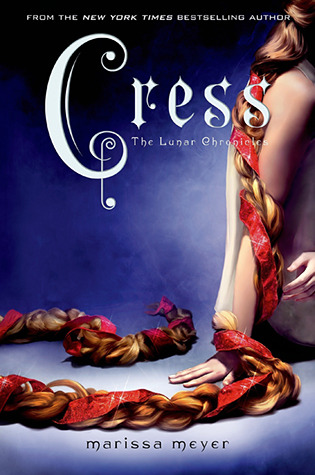 Not my favourite of the series, but it was still great! I'm looking forward to Fairest: The Lunar Chronicles: Levana's Story

and Winter this year.
Fantasy:
Illusions of Fate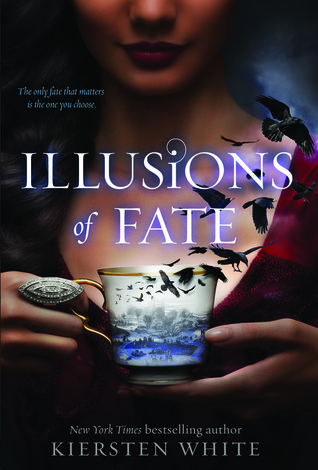 I have a love-hate relationship with this one. Holy wow that Kiersten created this to be a standalone. Fantasy is not an easy thing to do that way. And GRRRR for this being a standalone! I would love to explore this world more! And look at that cover. BAM!
2. Book You Were Excited About & Thought You Were Going To Love More But Didn't?
After the End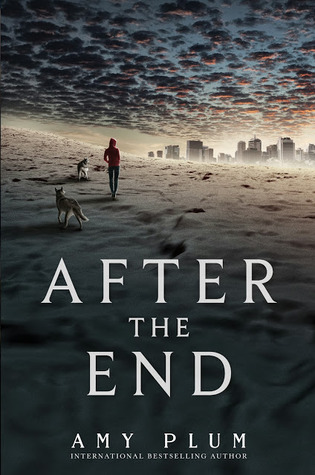 *RAGES FOR DAYS*
 3. Most surprising (in a good way or bad way) book you read in 2014? 
17 First Kisses

If you know me at all, you know contemporary is NOT my thing. That's why I was completely shocked by how much I adored this standalone debut!
 4. Book You "Pushed" The Most People To Read (And They Did) In 2014?

Oceanborn (The Aquarathi) (English Edition)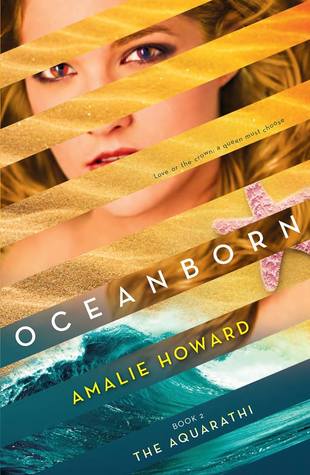 I LOVE Amalie and her books. I will push Waterfell (The Aquarathi)
and Oceanborn forever! PLEASE HarlequinTeen, I NEED MORE!!!! I definitely pushed it the most, not sure how many people read what I suggest!

 5. Best series you started in 2014? Best Sequel of 2014? Best Series Ender of 2014?

These Broken Stars (Starbound)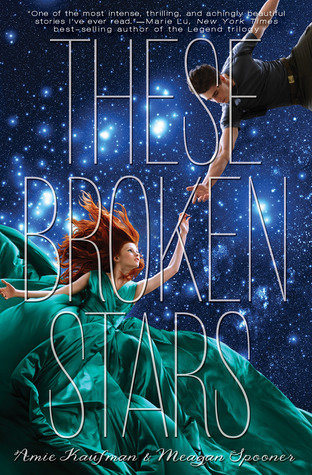 Though this is technically a standalone, it's also part of a trilogy and it's INCREDIBLE. Oh wow. This audiobook. *swoons*
Frozen (Taken)

This definitely does NOT suffer a sophomore slump. So man feels. So much love. Book three noooooooow.
Evertrue: An Everneath Novel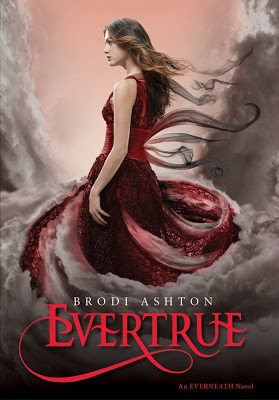 *iz dead* So incredible. So happy I got to meet Brodi and gush over this beautiful series.
 6. Favorite new author you discovered in 2014?
Dirty Little Secret

Again, still not a contemporary fan, but (thanks to Mary, duh) I am a HUGE Jennifer Echols fan now!
7. Best book from a genre you don't typically read/was out of your comfort zone?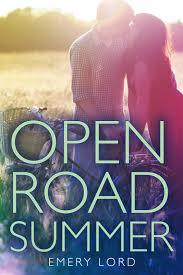 I seem to owe, Mary a lot for book recommendations! She asked me if I would be interested in reading and reviewing this for Bloomsbury. I said yes! She's usually good on recommending books I'll love, so I try to give them a shot. Emery's debut is spectacular!
 8. Most action-packed/thrilling/unputdownable book of the year?

The One (The Selection)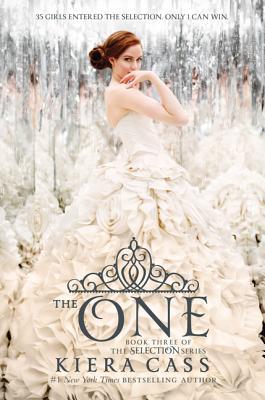 I don't know what it was about this trilogy. I could NOT put it down! It was like crack!
 9. Book You Read In 2014 That You Are Most Likely To Re-Read Next Year?
The Jewel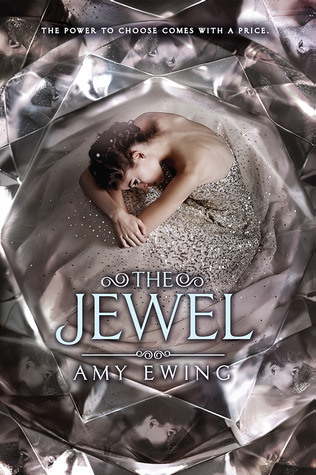 This debut was fantabulous and I can't wait for book two!
10. Favorite cover of a book you read in 2014?
Her Dark Curiosity (Madman's Daughter)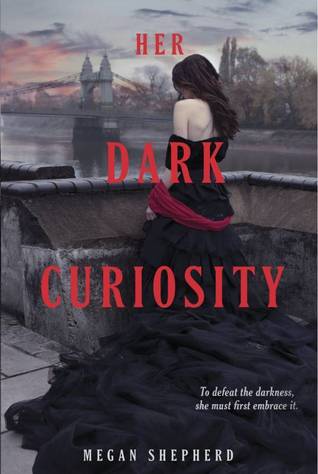 I can't wait til A Cold Legacy is out and I can have the pretties on my shelf! These covers are gorgeous!
11. Most memorable character of 2014?

 Code Name Verity was rough, but oh, man, Rose Under Fire ripped my heart out and stomped all over it. Rose is just a powerful character!
 12. Most beautifully written book read in 2014?
Kiss of Broken Glass
Being written in verse was a huge switch up for the year and I loved how this flowed. It spoke to me on a deep level and I finished it super quickly.
13. Most Thought-Provoking/ Life-Changing Book of 2014?
The Impossible Knife of Memory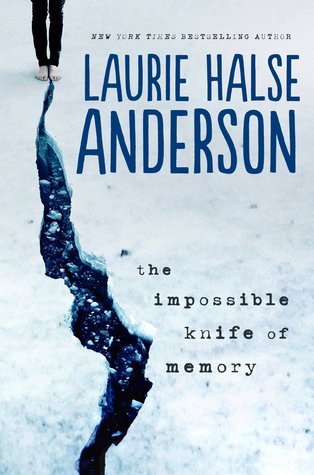 Army wife. PTSD. Who I am and what I fear most. Laurie Halse Anderson took a topic supremely close to my heart and showcased it beautifully. I bawled, I laughed, I loved it wholeheartedly. Read it.
 14. Book you can't believe you waited UNTIL 2014 to finally read? 
Throne of Glass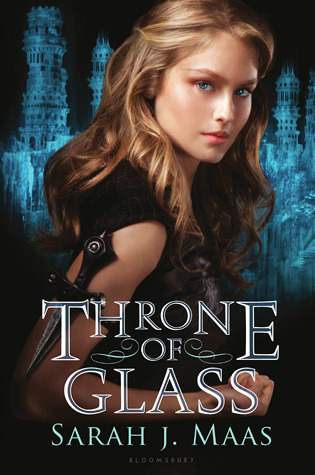 I know, I know! Honestly, if I hadn't had the chance to meet Sarah J Maas at YALLFest, I probably would still be waiting to read it! The wait between Harry Potter books was excruciating. Committing to another long series was just a tough decision. I definitely will love rereading them though!
 15. Favorite Passage/Quote From A Book You Read In 2014?
"You get your energy from being by yourself," I guessed. This was Harper's description of the strange phenomenon I did not understand. "Having to talk to a bunch of people at once, especially people you don't know, makes you feel drained." Biggest Flirts
Biggest Flirts (The Superlatives)
1. Um. Hello description of me! I swear, Jenn followed me in HS to create her characters in The Superlatives! I see so much of HS me in all of them! ❤
"We don't choose who we love, her mother had once said. Love sweeps you off your feet like a riptide, and leaves you blind by the time you find your footing on the shore." Stolen
Stolen: A Novella (Taken)
2. This is so me falling in love with the hubby! I wasn't expecting it, and I was swept up quickly. So beautiful.
16.Shortest & Longest Book You Read In 2013?
Little Knife: A Tor.Com Original (THE GRISHA)
Shortest! Oh, this trilogy and its novellas.
What to Expect the First Year
Actual longest, but I didn't read all of it (again) in 2014.
City of Heavenly Fire (The Mortal Instruments)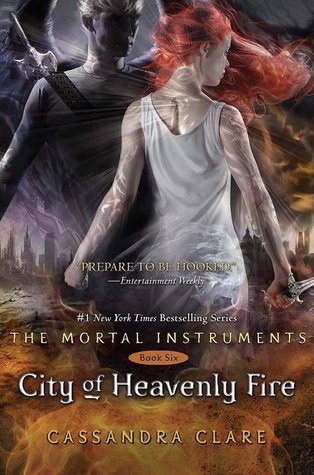 Actual longest completed. Bittersweet feeling.
 17. Book That Shocked You The Most

Frozen: Heart of Dread, Book One
I so did NOT think it was possible for MDLC to write something I disliked so much. Guess there always has to be something, right? I was just SO let down with this. UGH!
18. OTP OF THE YEAR (you will go down with this ship!)

Night of Cake & Puppets (Kindle Single) (Daughter of Smoke and Bone Trilogy)
Zuzana and Mik FOREVS! ❤
19. Favorite Non-Romantic Relationship Of The Year
Blue Bloods 3-Book Boxed Set
So, they're from a re-read like last year's favourite pair, but OH MAN do I love Oliver & Schuyler's relationship!
20. Favorite Book You Read in 2014 From An Author You've Read Previously
The Orphan Queen
Hands down my favourite from a previously read author. HOLY WOW. I'm dying for the Black Knife novellas!
21. Best Book You Read In 2014 That You Read Based SOLELY On A Recommendation From Somebody Else/Peer Pressure:
Shadow and Bone (The Grisha Trilogy)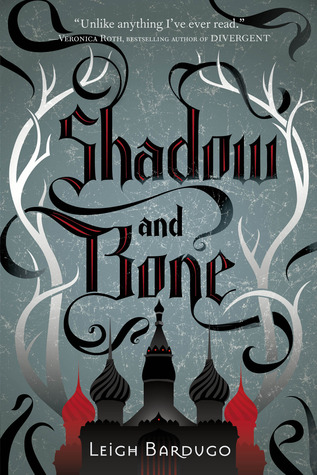 Mary, stop glaring at me through the computer for taking so long to read this! I am so in love with this series! I plan to read it over and over through the years!
22. Newest fictional crush from a book you read in 2014?
The Winner's Curse (The Winner's Trilogy)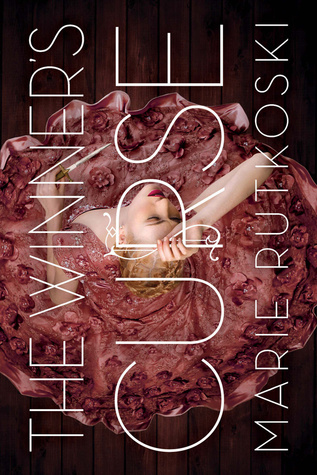 Oh, Ronan. I loved you so much in The Winner's Curse. Then reasons.
23. Best 2014 debut you read?
Rites of Passage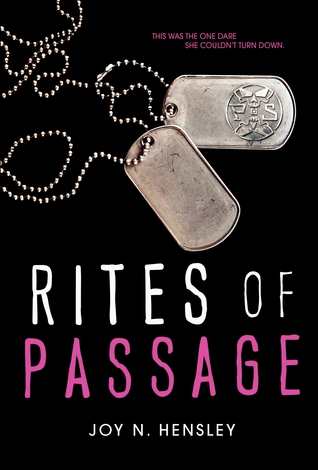 This. Book. Read it. Now. Do it. Love it. Tell Joy how much you love it. Kthnxbai
24. Best Worldbuilding/Most Vivid Setting You Read This Year?
Snow Like Ashes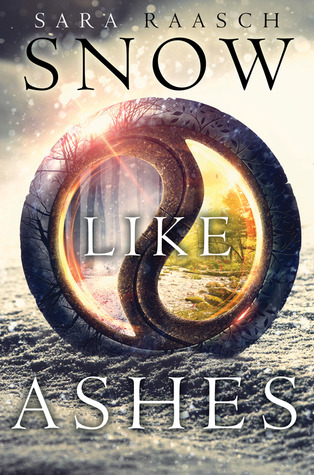 Holy wow. This world building. I was THERE. Sara is INCREDIBLE. I can haz book two?
25. Book That Put A Smile On Your Face/Was The Most FUN To Read?
The Selection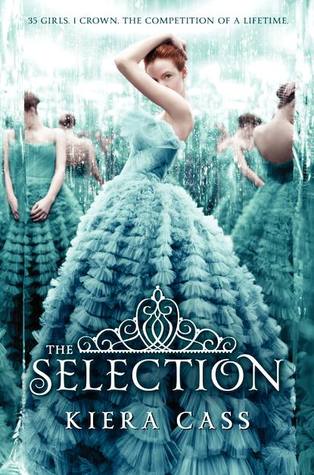 Stupid grinned through this. The Selection = Twilight for me. I don't know WHY I love them so much, but I just DO. #TeamMaxon
26. Book That Made You Cry Or Nearly Cry in 2014?
The Book Thief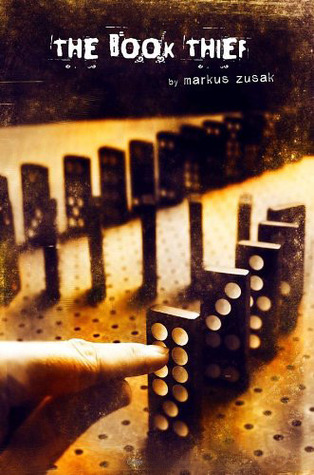 Bawled like a freaking baby through physical copy/audiobook and then bawled even harder watching the movie.
27. Hidden Gem Of The Year?
The Falconer: Book 1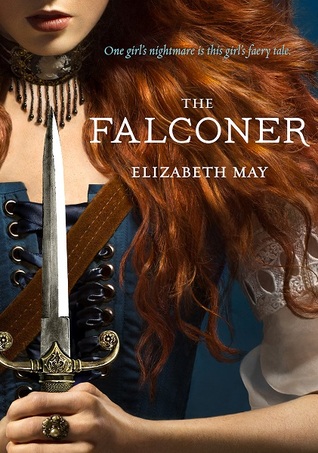 So much love for this gem! I'm impatiently waiting to see if the UK will be out in print before ARCs are out here for book 2 to see how I get my hands on it! I need to know THINGS.
28. Book That Crushed Your Soul?
If I Stay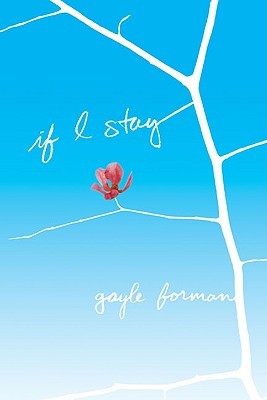 My feels. Dead. Dead, dead, dead. Sobbed so hard.
29. Most Unique Book You Read In 2014?
Dark Metropolis
Definitely some unexpected twists in this gem that made it so much better! Definitely an underdog that needs more love!
30. Book That Made You The Most Mad (doesn't necessarily mean you didn't like it)?
Allegiant (Divergent Series)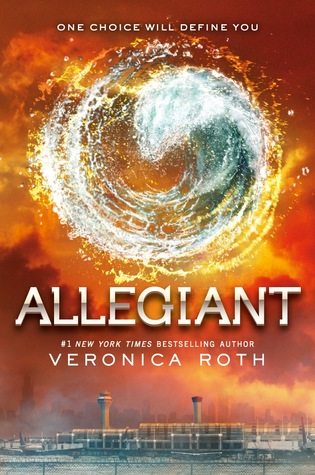 REASONS. *RAGES FOR YEARS* This is a duology, man. Allegiant does not exist. >.< DEAD TO ME.
.


1. New favorite book blog you discovered in 2014? 
I made friends with a lot of new bloggers on Twitter, but I dropped the ball on checking out their blogs. /: I plan to remedy that in 2015!
2. Favorite review that you wrote in 2014? 
EESH! I can't pick just one!
3. Best discussion/non-review post you had on your blog?
My Tot Time Thursday feature I started seemed to be getting a lot of hits! I'm excited to see if it will still do well when I start it up again! (:
4. Best event that you participated in (author signings, festivals, virtual events, memes, etc.)?
See below! But also, the Brodi/Jodi signing at the beginning of 2014! I love their books so much and it was great to get to meet Brodi Ashton, CJ Redwine, and Myra McEntire in person. And of course, it's always awesome to get to see Jodi!
5. Best moment of bookish/blogging life in 2014?
YALLFEST. Hands down, going to YALLFest. Because THESE happened
Me with Leigh Bardugo *fangirls for days*
Brendan Reichs!
SO FLIPPING AWESTRUCK. KATHY FREAKING REICHS.
Scott Westerfeld!
LOVED meeting this fantabulous husband-wife duo! ❤
SUCH a trooper! Her line was ridiculous AND she was sick.
So happy I got to meet half of the lovely TeaTime ladies! ❤ Aubry!
*iz dead* So my book didn't get personalised for timing reasons, BUT I still got to meet her and talk to her! She is SUCH a sweetheart! ❤
7. Most Popular Post This Year On Your Blog (whether it be by comments or views)?
My Blogoversary post!
8. Post You Wished Got A Little More Love?
A lot of them, but I am so thankful for the views of people who have been checking in every day to see if I've come back to blogging yet. You guys are AWESOME and I AM BACK because of YOU! ❤
9. Best bookish discover (book related sites, book stores, etc.)?
Bookoutlet and Book Depository!
10.  Did you complete any reading challenges or goals that you had set for yourself at the beginning of this year?
I did, I did! I wanted to read 100 for me books and I surpassed it! I also set a Goodreads goal of 200 and I passed it as well. I was involved with a few challenges, but I stopped keeping track of them about halfway through the year. I think I completed most of them though!
1. One Book You Didn't Get To In 2014 But Will Be Your Number 1 Priority in 2015?
Captive (The Blackcoat Rebellion)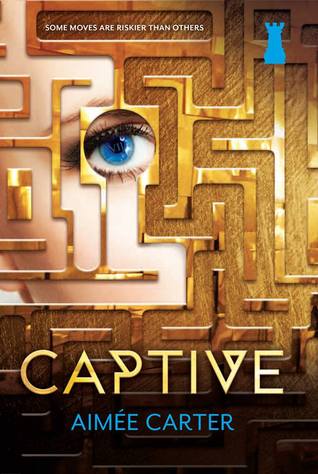 I am so excited to see where the action goes next!
2. Book You Are Most Anticipating For 2015 (non-debut)?
The Cage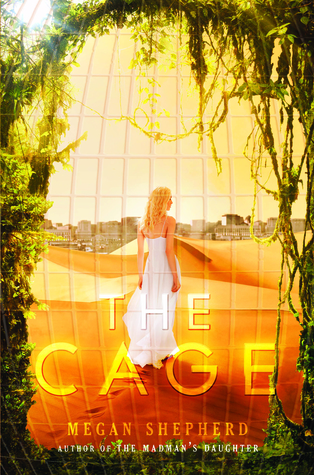 I have adored Megan's Madman's Daughter trilogy and I can't wait to see where her new series goes!
3. 2015 Debut You Are Most Anticipating?
Red Queen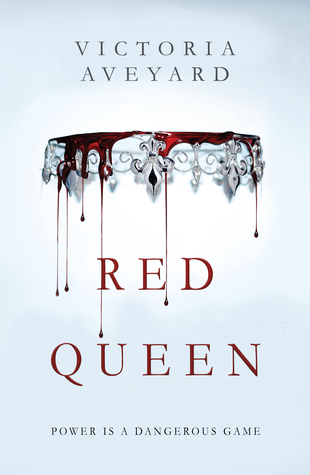 This cover. I am so excited! I've been seeing some mixed things on it, so I hope I come out loving it!
 4. Series Ending/A Sequel You Are Most Anticipating in 2015?
A Cold Legacy (Madman's Daughter)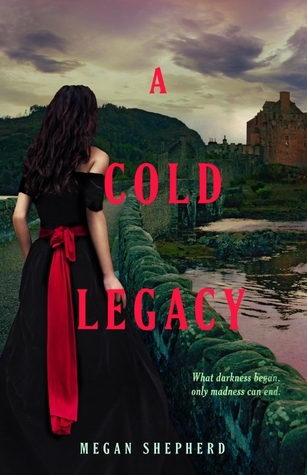 I'm so not ready to say goodbye yet!
5. One Thing You Hope To Accomplish Or Do In Your Reading/Blogging Life In 2015?
I hope to make sure I read to my children every single day. Doesn't matter if it's just a passage from what I'm reading and Punk asks or a children's book. Just make time for them and read to them.
6. A 2015 Release You've Already Read & Recommend To Everyone:
Burning Kingdoms (The Internment Chronicles)
Pre-order this and read it and Perfect Ruin (The Internment Chronicles)

. Do it. Do it for the kitties. (;